Aerial Shoot (Aerial photography, Aerial videography, Aerial virtual tour)
Our endeavor at 'Bird's Eye' is to create unique pictures of your premises by combining science, technology and art. The results can be used for documentation, promotions, advertising, print advertisements or even billboards, exhibitions, web promotion, brochures etc.
At 'Bird's Eye' our vision is to take Aerial Photography to a larger spectrum of people. Whatever the application and the objective of our client may be, our goal is to provide the best possible value product to the market by offering high impact-images in a professional way. As our esteemed clients, you just have to see it to believe it.

We could help you to take your dream projects to the market by capturing them from a 'Bird's Eye' view and giving you an edge over others as you put forth your capabilities and your competencies with our unique blend of science, technology and art. We have an 'eye' to 'see' your special structures. And we know you have too. We can show you your dreams from lofty heights. Do you wish to see them soar??

Visit us and see what meets 'the eye'!

I believe- 'The view is much better from the top, and if my wings can take me there, I can take you along too!' This is what I would like to do through 'Bird's Eye'- help you picture the world with the eyes of a bird in flight. Join me in the journey- we shall see the world from the top….together!
Aerial Photography Services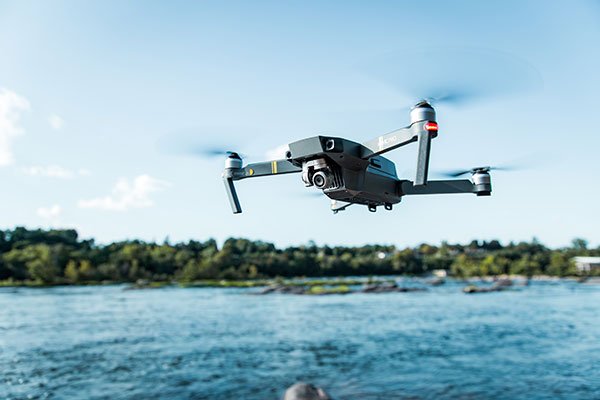 Safe, clean and noiseless operation. We use Tethered Blimp & OR Multicopter which can be launched easily and can stay at any desired low altitude, whereas commercial aircrafts are often limited in their capacities to fly so low.

The camera has wireless controls. Therefore, we can control the type and number of images & OR video and accordingly respect the client's requirements. We discuss the requirements of our client before commencing with the shoot, making our earnest efforts to capture the perfect aerial shots from the different height & angles best suited to meet the client's need.
The images are taken in real time, so the final product is fully updated. For best results, we use Full HD Digital SLR Cameras coupled with necessary lenses & OR Full HD Cameras like GoPro as well.

All photographs are captured in RAW format, which not only preserves a greater amount of information per image, but also allows them to make a process of "revealed" in which it can be corrected and improve the quality of each image.
We recommend Aerial Photography for
Architectural
Archaeological
Golf Courses
Hotels
Heritage Places
Industrial & Development Views
Outdoor Events
Progress / Development Reporting
Planning & Surveying
Promotion, Advertising & Marketing
Resorts
Residential & Commercial Properties
Scenic View of Landscape
Tourism
Water Park &
The area of your choice
Let's start something
completely new together
Drop us a line, and we'll get in touch.
We'll see if we're a match and how we can help each other.