NARENDRA MODI CRICKET STADIUM
World Largest Cricket Stadium
The Narendra Modi Stadium, commonly known as the Motera Stadium, is a cricket stadium situated inside the Sardar Vallabhbhai Patel Sports Enclave in Ahmedabad, Gujarat, India. As of 2021, it is the largest stadium in the world, with a seating capacity of 132,000 spectators.
Rani ki Vav or Ranki vav (lit. 'Queen's stepwell') is a stepwell situated in the town of Patan in Gujarat state of India. It is located on the banks of Saraswati river. Its construction is attributed to Udayamati, daughter of Khengara of Saurashtra, queen of the 11th-century Solanki dynasty and spouse of Bhima I.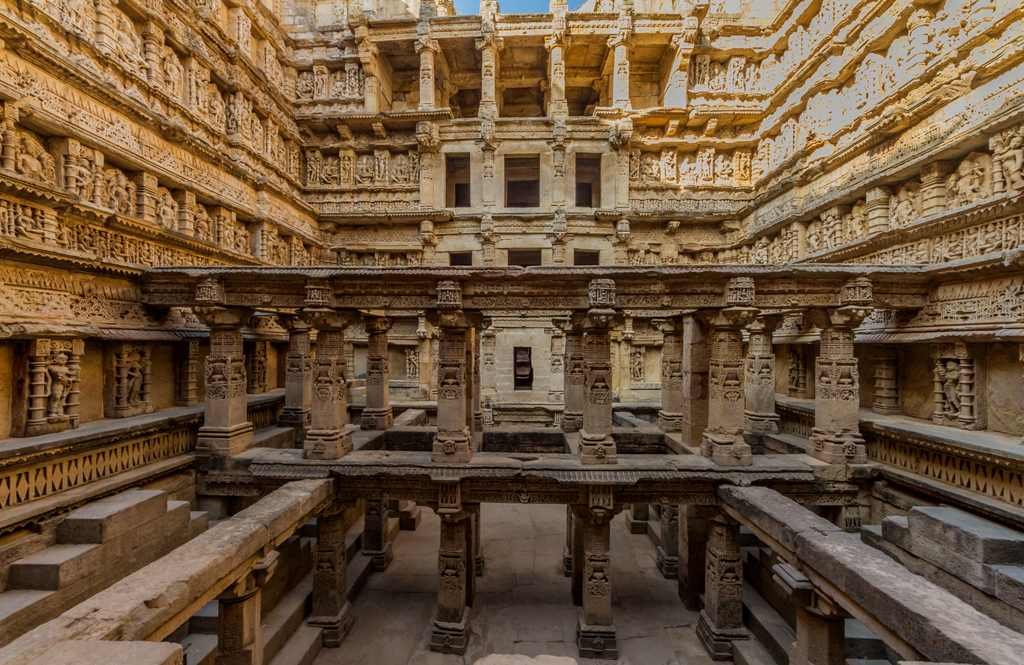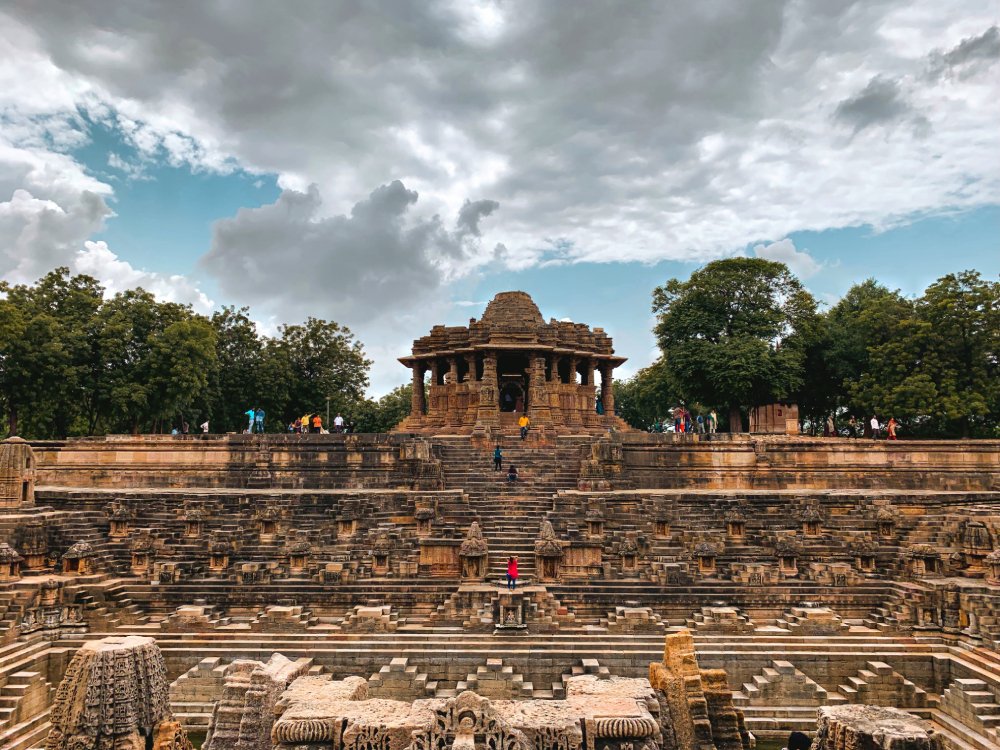 Archaeological Survey of India
The Sun Temple is a Hindu temple dedicated to the solar deity Surya located at Modhera village of Mehsana district, Gujarat, India. It is situated on the bank of the river Pushpavati.
Nal Sarovar Bird Sanctuary
Nal Sarovar Bird Sanctuary, consisting primarily of a 120.82-square-kilometre (46.65 sq mi) lake and ambient marshes, is situated about 64 km to the west of Ahmedabad near Sanand Village, in the Gujarat state of India.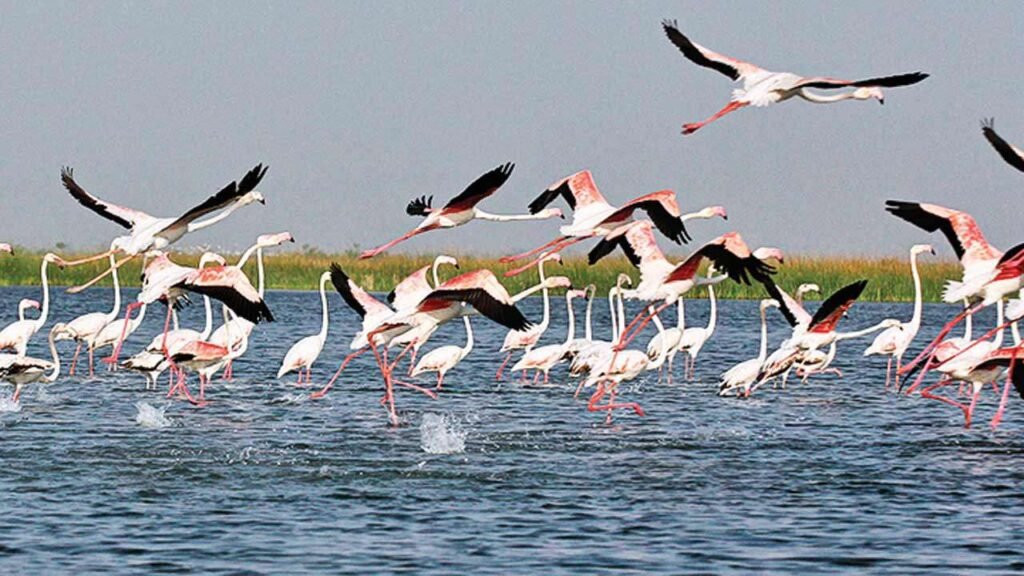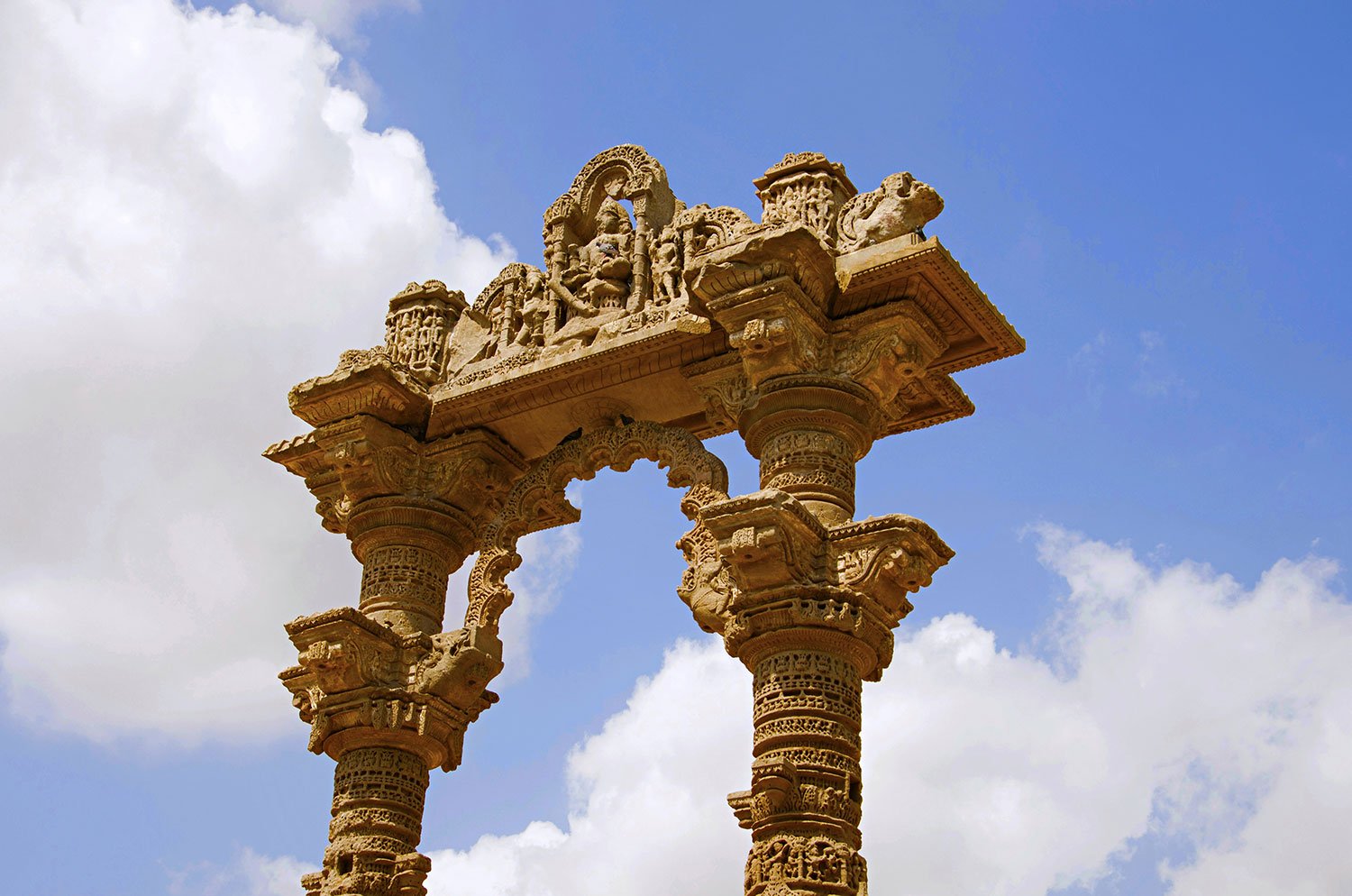 Archaeological Survey of India
The town is famous for its torans, a pair of 12th century columns supporting an arch, about 40 feet tall built in red and yellow sandstone, just north of the walled town.
Archaeological Survey of India
The Archaeological Survey of India (ASI) is an Indian government agency attached to the Ministry of Culture that is responsible for archaeological research and the conservation and preservation of cultural monuments in the country. It was founded in 1861 by Alexander Cunningham who also became its first Director-General.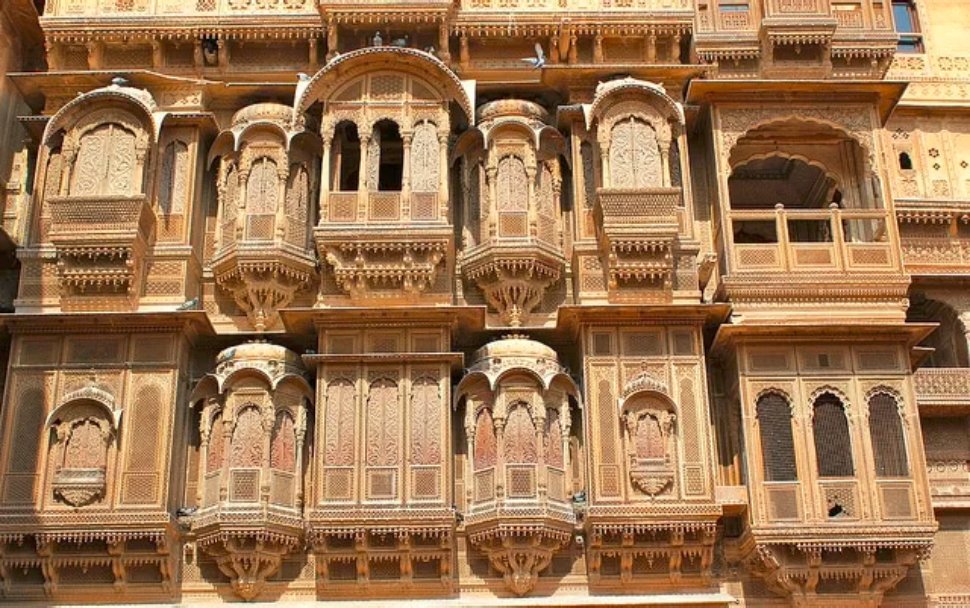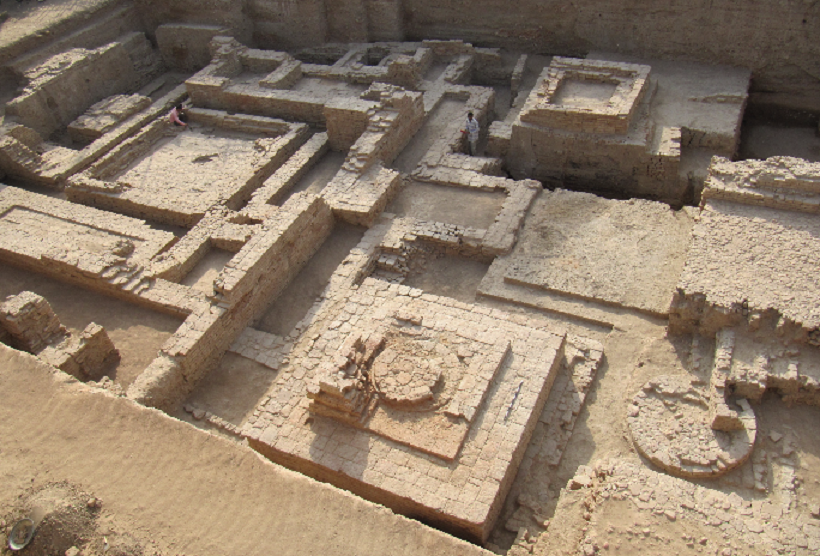 Archaeological Survey of India
At the ASI's excavation site at Vadnagar, said to be the only town in India that has been in existence continuously for 2,500 years, in Gujarat. The picture shows the depth of the fortification wall built by various dynasties in different periods.
Largest Rotary Tiller manufacturer in the World
Tirth Agro Technology Pvt. Ltd. is a leading Indian agricultural implements manufacturer company with a history of over a decade. Founded by a progressive farmer late Shri Ladhubhai S. Gohil as A.G. Agro Industries in 1997 at Rajkot, Gujarat, the company envisioned to mechanize Indian agriculture completely.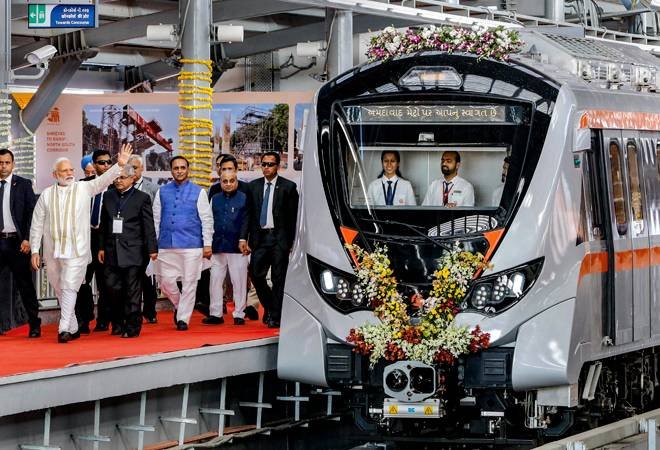 Ahmedabad – Gandhinagar Metro rail project is being promoted with the objective of providing safe, fast and eco-friendly transportation services to the public at affordable rates while simultaneously reducing the congestion on the roads. The metro rail project will promote integration with AMTS, BRTS, Railways and other modes of public transit system.